Staff and Board
Staff
Patty Rose, Executive Director
Board
Christopher VanArsdale, Secretary
STAFF
Patty Rose, Executive Director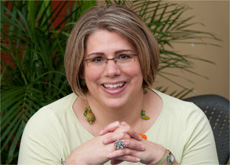 Patty is an experienced leader in the field of design for public service. As the Executive Director of Greenspace she creates and leads partnerships that integrate efforts from the development community and advocacy organizations to create more vibrant communities through the creation of affordable green housing and green neighborhoods. Her leadership efforts contributed to creating and passing the DC Green Building Act in 2006 and she is now focused on its successful implementation as a mayoral appointee to the DC Green Building Advisory Council.
She has previously been Assistant Director for an experimental College of Design, Art and Architecture in Santa Monica, CA. Patty also served as Special Assistant to the Executive Director and the Deputy Secretary of the Board of Commissioners for the regional transportation and development agency in St. Louis, MO during construction of the city's light rail system. She holds a degree in architecture from the University of California at Berkeley.
BOARD
Nina Albert, Chair
Nina Albert is the Director of Community Affairs for Walmart in the Greater Washington region and the State of Maryland. In her position, she is responsible for communicating with a large and diverse customer base, including community groups, government officials, and not-for-profit partners. Prior to joining Walmart, Nina worked in the Government of the District of Columbia, as the Chief of the Office of Green Economy, implementing a $250 million energy efficiency program, and in the Office of the Deputy Mayor for Planning and Economic Development, overseeing a public-private partnership to redevelop the Southwest Waterfront, a $1.3 billion mixed-use, waterfront project. Nina has worked in private industry as a real estate developer, and also served active duty for three years as an Army Signal Corps officer in Germany and Bosnia-Herzegovina. She graduated from the University of North Carolina with a Master of Business Administration and a Master of Regional Planning. She received her Bachelor of Science in Mechanical Engineering from Tufts University.
Nina's passion to serve extends beyond the workplace. She is passionate about sustainability, affordable and livable cities, and workforce development. She serves as the Chair of the Development Committee on the Board of Directors for Mary's Center for Maternal and Child Care. She also serves as a member of the Board of Directors of Greenspace NCR, a not-for-profit dedicated to fostering green real estate and economic development in the national capital region.
Christopher VanArsdale, Secretary
Chris VanArsdale currently serves as a strategy and implementation advisor to Urban Atlantic subsidiary, Urban Energy Advisors, with a mission of utilizing PACE (Property Assessed Clean Energy) financing to build a pipeline of clean energy, energy/water efficiency, and storm water retrofit projects. Chris was Director of Residential/Multifamily Energy Programs with the DC Sustainable Energy Utility (DCSEU), an entity created to oversee investment in energy efficiency and renewable energy in the District of Columbia, and directed all initiatives in renewable energy, single-family energy retrofits, efficient product rebate programs, and multifamily energy retrofits. He was Executive Director of the Canal Park Development Association, Inc. (a non-profit, public-private agency affiliated with WC Smith & Co.). He directed the $28 million redevelopment of the Washington Canal Park (www.canalparkdc.org) and surrounding infrastructure completed in 2012. The new public park is surrounded by mixed-use buildings and designed to be an innovative demonstration model for neighborhood-scale storm water and green building systems.
Chris is a founder and served for eight years as President of GreenHOME, Inc., the predecessor of Greenspace, Inc. He was appointed by the District City Council to the DC Green Building Task Force which formulated DC's Green Building Act of 2006. He was later appointed by the DC Council to serve on the Green Building Advisory Council, an advisory body created by the Green Building Act of 2006 and tasked with improving green building implementation in the District. Chris was also a mayoral appointee to the Sustainable Energy Utility Advisory Board. Prior to work on Canal Park, Chris was founder and president of VNV Development Co., focusing on revitalization of multi-unit residential buildings, energy and resource efficiency, healthy interiors, and renewable energy systems. Chris practiced law prior to entering the sustainable development field, specializing in environmental law and brownfields redevelopment in the Washington DC offices of Arent Fox, Greenberg Traurig, and Akin, Gump, Strauss, Hauer & Feld. He has a bachelor's degree in anthropology from Harvard University, a master's in environmental management and resource economics from Duke University, and a law degree from Cornell Law School. Chris lives in an historic 1908 home in Washington, DC, heated by a solar thermal array and powered by photovoltaics, with his wife and two children.
Matt Hoffman, Treasurer
Matt Hoffman directs Enterprise's efforts to remain on the leading edge of delivering new products, programs and policies to address the challenges facing the affordable housing and community development industry. His responsibilities include fostering a culture of innovation at Enterprise, providing research and development capacities to evaluate ideas that are advanced by employees and partners, providing business planning structure and discipline to the exploration of innovations, evaluating outcomes and taking successful innovations to scale.
Matt joined Enterprise in 2008 after spending five years developing residential and commercial real estate in downtown Baltimore at a firm he co-founded. Prior to that, he spent seven years working with senior executives in the public and private sectors addressing business and policy issues critical to their organizations. After serving as a policy advisor to U.S. Secretary of Commerce William Daley and directing the U.S. Secretariat for Electronic Commerce, Matt directed a trade association of the chief technology officers from the country's largest computer technology companies (including IBM, HP, Dell and Intel) and advised start-up companies on business and policy issues as the vice president of e-commerce for Infotech Strategies, Inc. Matt was a founding executive and vice president for strategy and business development at BeyondGuide, a cell phone content company that developed interactive audio tours of the world's greatest cities delivered to a user's cell phone. Before attending graduate school, Matt taught elementary school in southern California and worked for the Council of Chief State School Officers on technology policy issues.
He graduated with degrees in public policy from Brown University in 1991 and Harvard University's Kennedy School of Government in 1996.